Pedaling, eating and sleeping does not leave much time for blogging
Day 4 - 10: July 10th - 16th
WA: Omak, Republic, Kettle Falls, Cusik
ID: Sandpoint, Hope
MT: Libby, Macgregor Lake, Kalispell
Total: 600 miles
July 17, 2023 | Well, I did not have as much time for blogging as I thought I would. By the time we have ridden ~60 miles, found food, eaten, found somewhere to sleep and actually done the sleeping, there is not much time left.  Riding five or six hours a day with a few thousand feet of climbing means we are exhausted. I have been sleeping nine to ten hours a night.  The trip is going well and we are ahead of our expected schedule. We are now over 600 miles along.  A couple more days and we will be through the Rockies and into the plains of eastern Montana.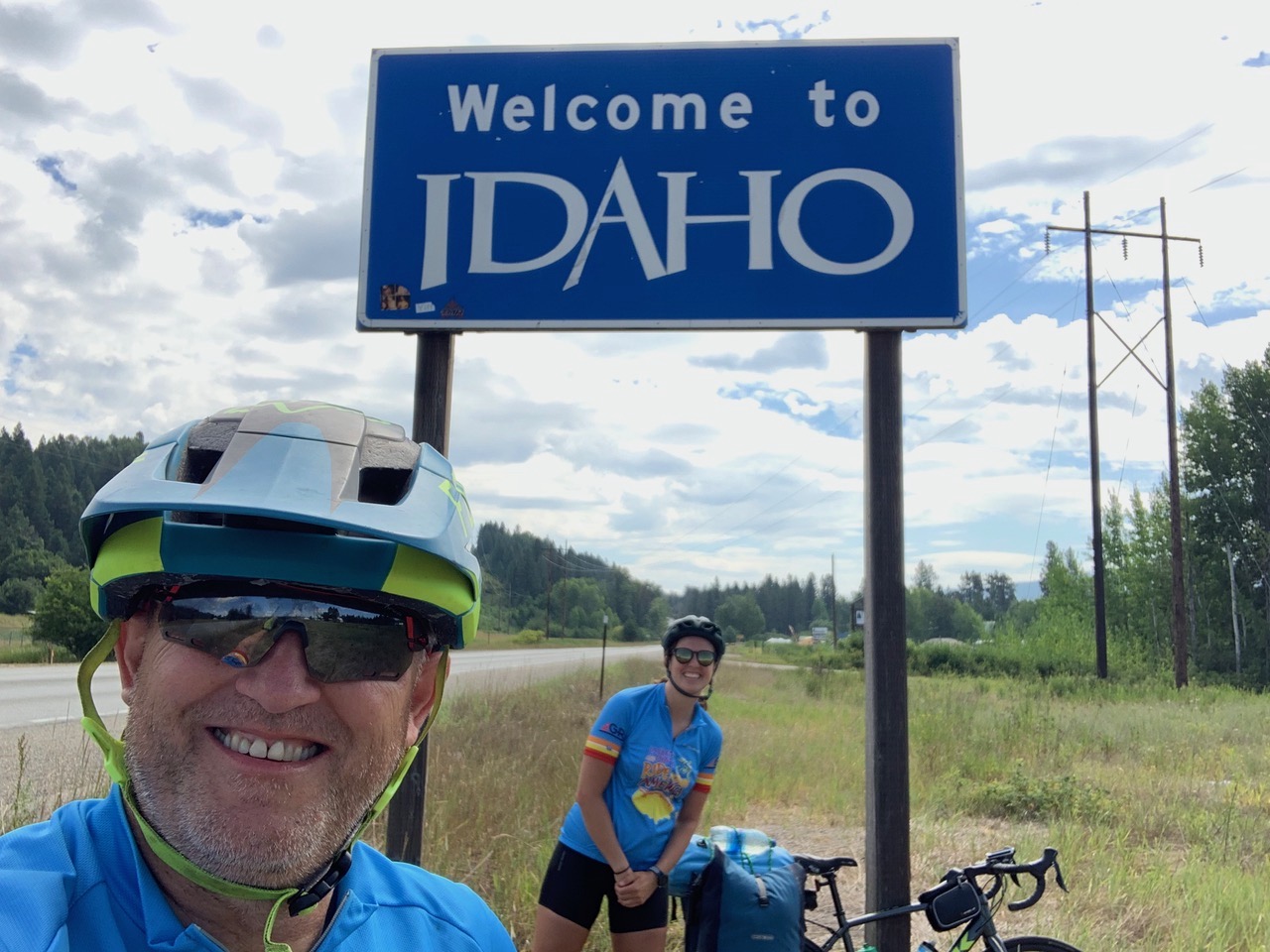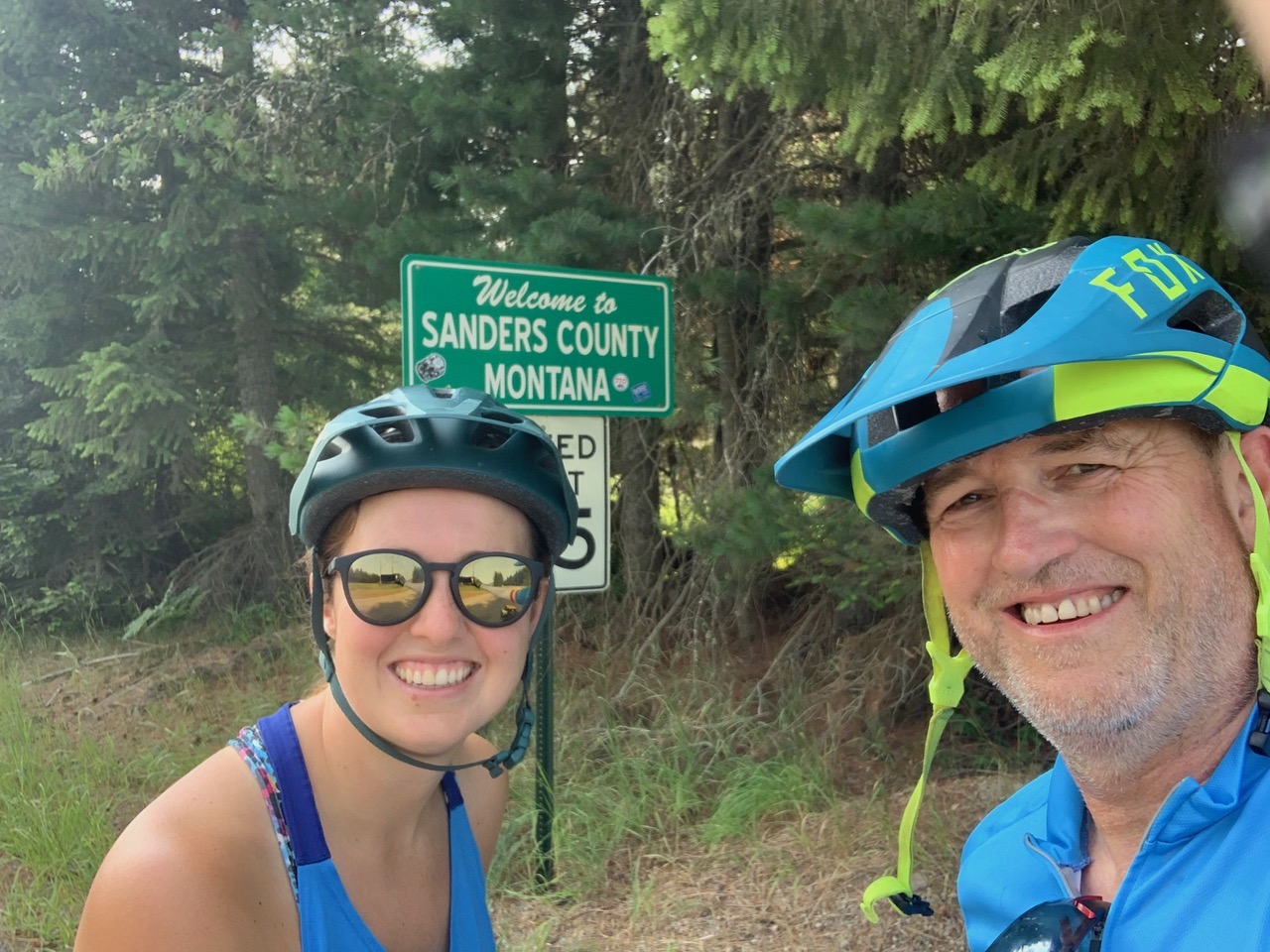 Rather than just tell you we-did-this and we-did-that, I thought it better to talk about what we have learned.  Let's talk about Covid and the impact on the economies we have been through.  We have spoken to people who have purchased second homes, people who moved during the pandemic and people who have been in the area forever and are seeing the changes.  Everyone - and I mean everyone - agrees that the pandemic has permanently changed the structure of society and the economies in the northwest.  There is no going back.
During the pandemic, people wanted to escape Seattle, Spokane and the other cities in the area (remember everything was closed). The Cascades, Cabinets, Lewis Mountains and Rockies offered a way for people to get out.  And they did.  We heard many stories of increased traffic on the rural highways, campsites filling up, more people in rural areas and more demand for lodging.
Some people took the opportunity to leave the cities completely and work remotely (we have all heard the stories). A realtor we stayed with had first-hand knowledge of increased demand for homes, rapidly increasing prices and all-cash purchases.  The downside is that locals were unable to afford homes in their own communities. One couple we stayed with acknowledged they contributed to the problem in the local town when they purchased their second home at the top of the market, but they also described their plans for the house and the work they wanted to have done, money that will go back into that local economy.
The upside is that just about every business we have been to - restaurant, coffee shop, bakery, gas station, RV park, motel - has a Help Wanted sign on the door.  We spoke to a family who moved to Montana from Kentucky ten plus years ago who told us there are plenty of jobs in the area; the hard part is finding people to fill them. And the old family home, instead of falling into disrepair and disuse when the last generation dies, now has value and can be cashed in.  Construction businesses seem to be booming; there was a lot of residential and commercial construction in Sandpoint, ID, for example.  There was a company we passed today in Montana that made trusses for homes and buildings, and their lot was piled high with wood and trusses waiting to be shipped out. And local ski resorts have been sold as the number of skiers has increased.
Everyone had stories of a family member who was working part time or full time from home and their company was now trying to get them to go back to the office.  And all agreed this was a non-starter. Not a single person we have met or spoken to thought that the economy in the northwest would return to a city-only focus with everyone in an office all the time.  Employers may try to fight this and demand people come back to the office, but I think it is a losing battle.  People have seen that they can work remotely and be effective and can improve their quality of life.  The genie is not going back in the bottle.
That said, it is clear that many businesses did not survive the pandemic, especially in the very small communities.  We have seen lots of evidence that businesses closed a couple of years ago and now there is a vacant lot.
Today we took a half day rest. It is Sunday, July 16th, and I am sitting in a hotel in Kalispell, MT as I write this. There was a country music festival in town this weekend, plus it is the height of the summer tourist season for the local lakes, mountains, woods and Glacier National Park.  The area is stunningly beautiful, as all of the northwest is, but finding a hotel room was hard. We only had one or two choices and the prices are what I would expect to pay in New York City, Boston or downtown L.A., not rural Montana.
These changes have certainly caused problems but there are also benefits.  The challenge for the next few decades will be how to meet the needs of the local established communities for housing and jobs, while benefiting from the influx of investment and capital from the 'newbies'.  Not a challenge for the faint hearted.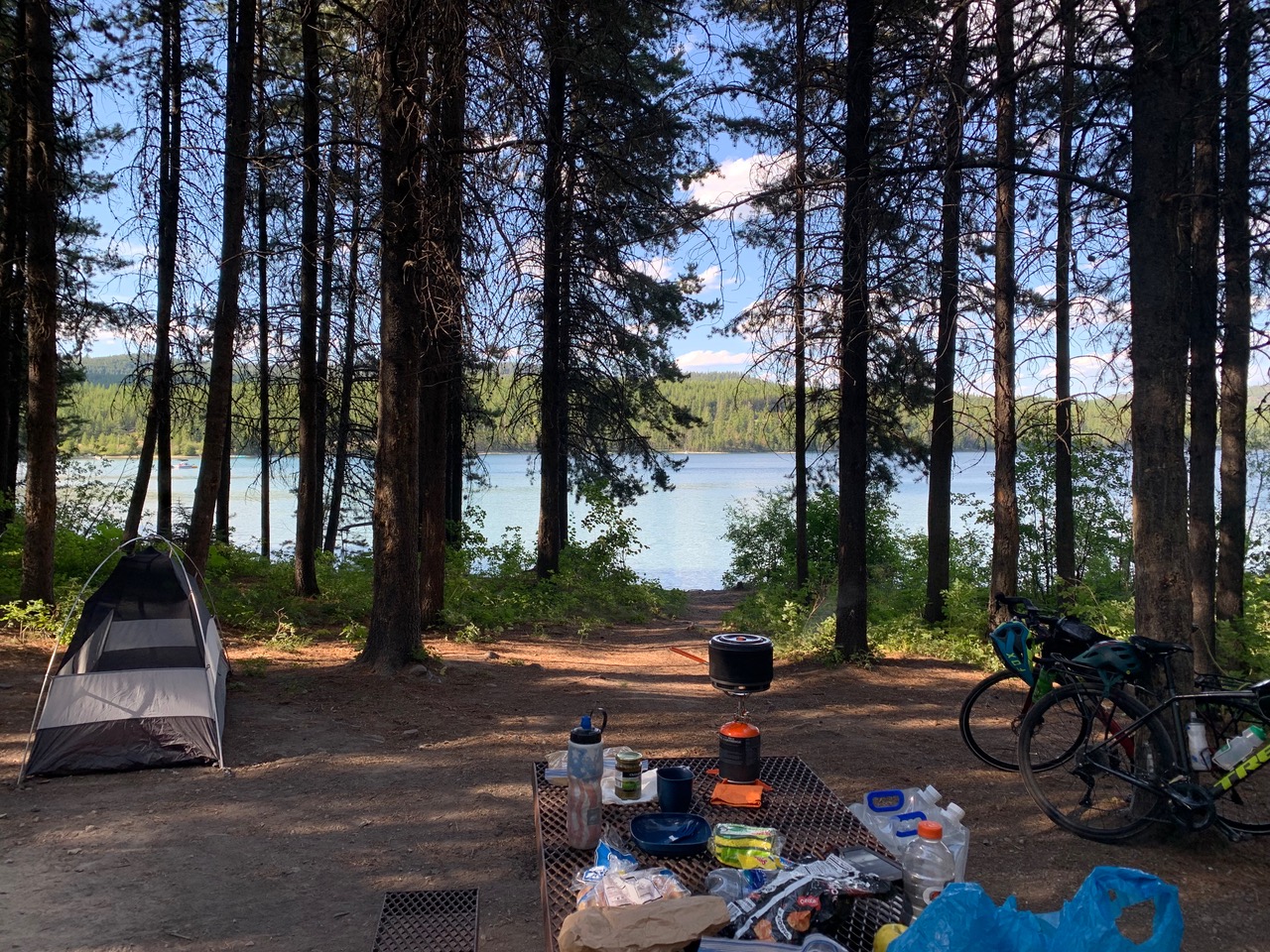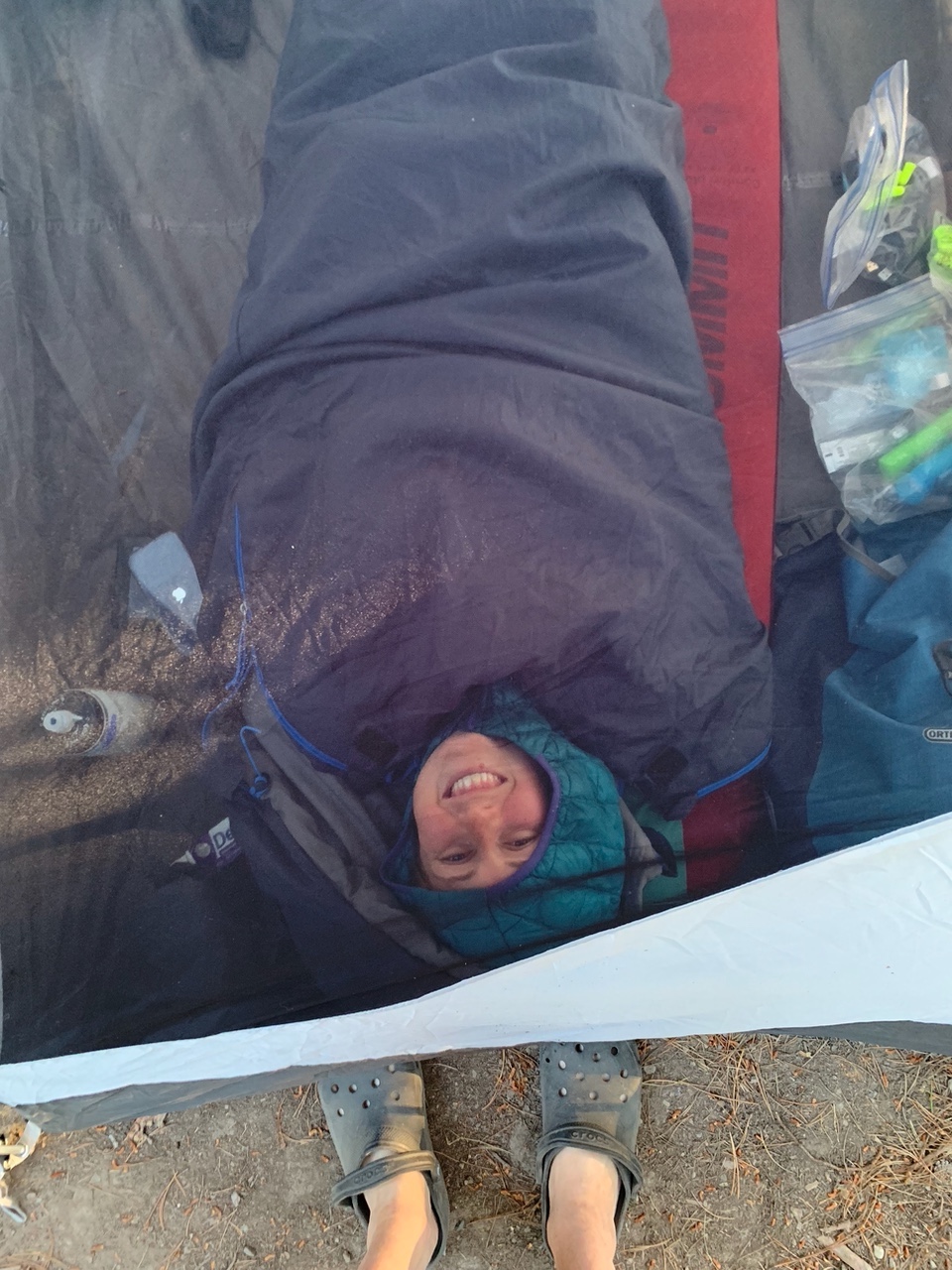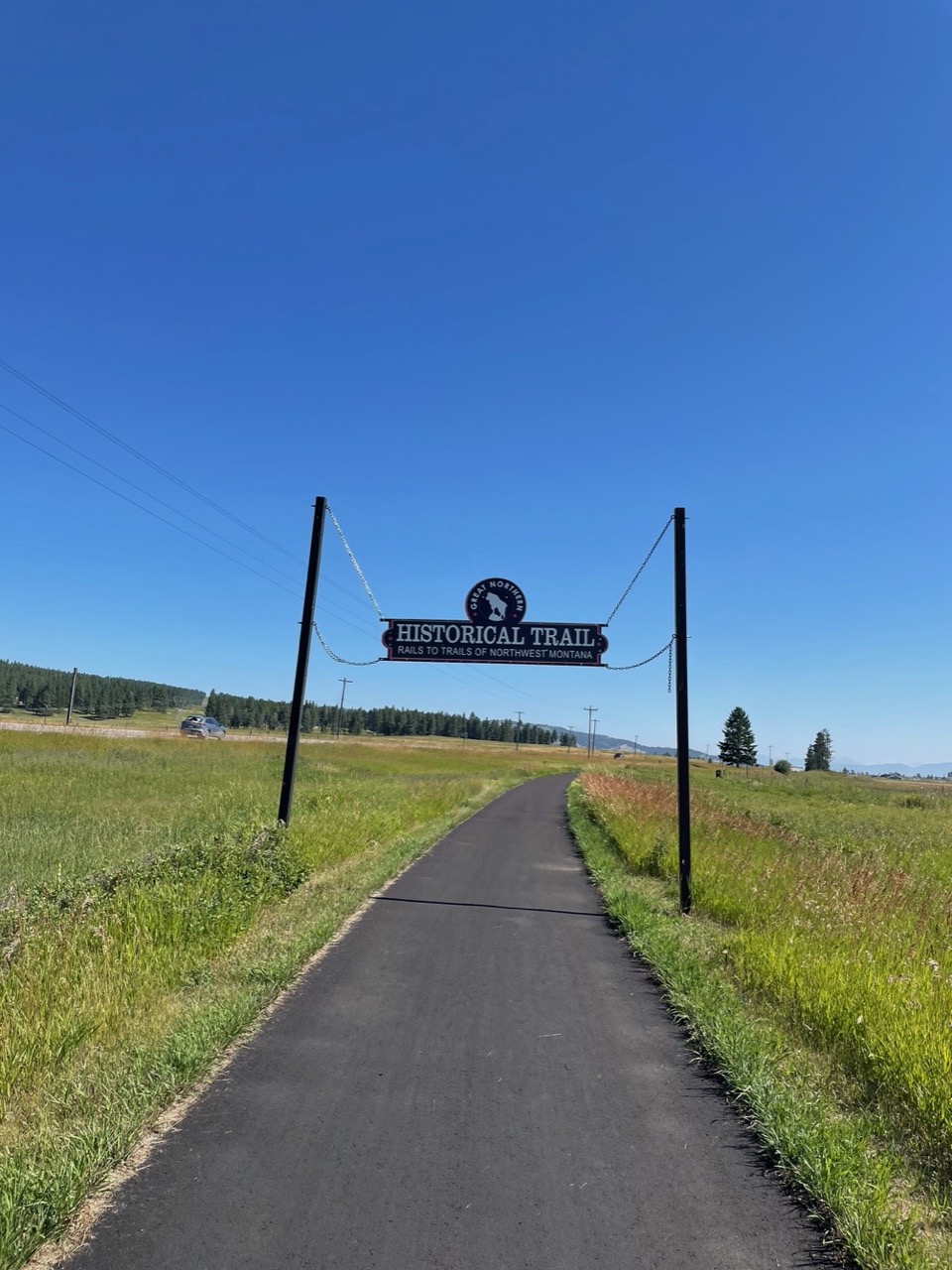 ---
More than 460 research reports, papers and webinars published since 2002. See More
Copyright
©
2023 iGR. All Rights Reserved.