Who Knew the 1998 Movie The Truman Show May Offer Some Important 5G Learnings?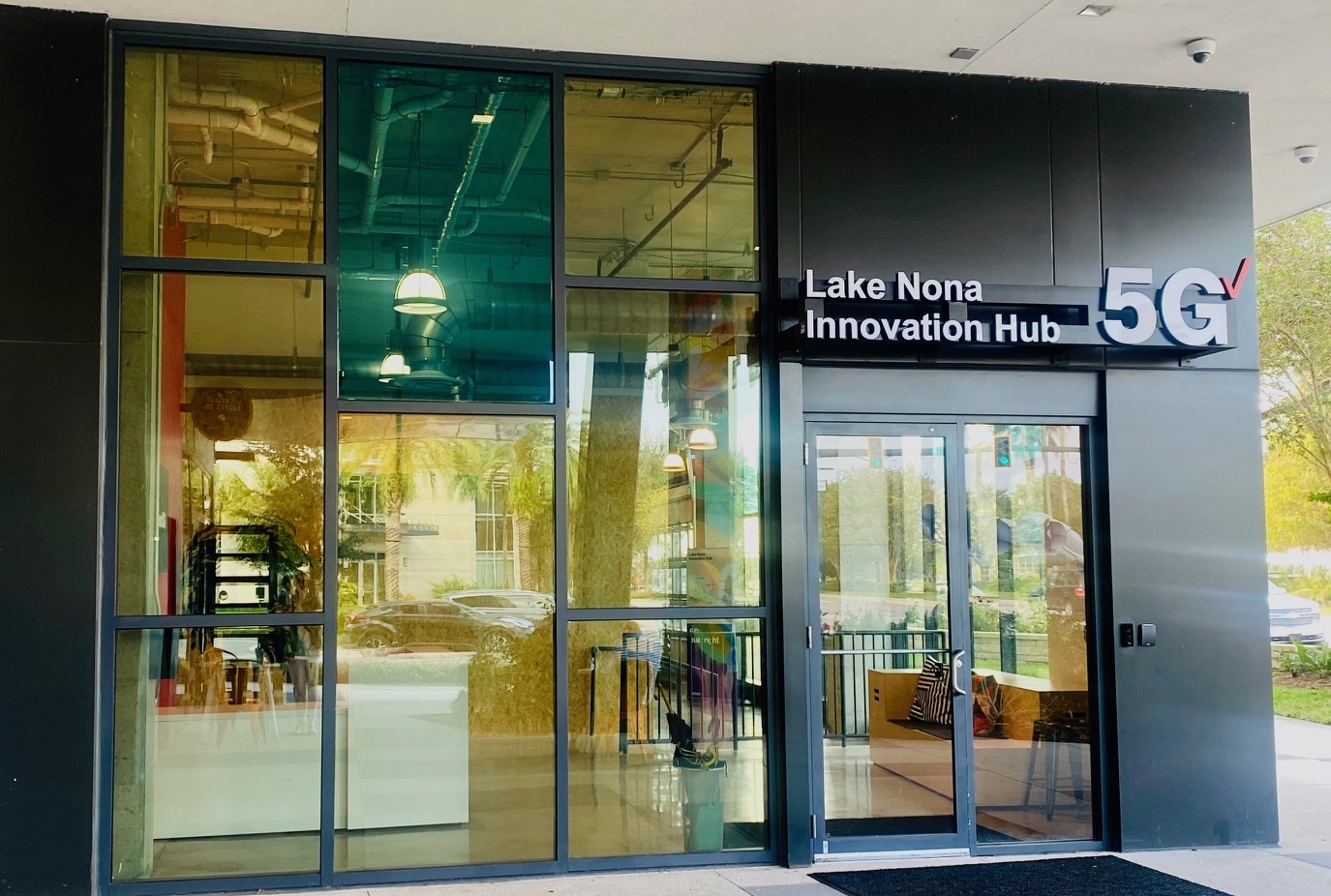 December 19, 2022 | This past weekend, I was in Orlando at a soccer tournament with my 15 year old daughter.  Given we had some time to kill before our flight, I decided to take her on a field trip of sorts and we drove to Lake Nona, one of the first master planned communities. I first learned of Lake Nona when I was an analyst and we had an executive from Tavistock (the real estate firm behind this initiative) come to speak to clients.  The date of this event? February, 2020.
While we all know what happened one short month later, the enthusiasm of that event was palpable. Lake Nona would be one of the first '5G connected cities' and would offer the model of new world we were entering.
Driving around the city last weekend I will say was quite impressive. Everything was shiny and new. We even saw some of the autonomous shuttles ("Beeps")  driving around.  But as we were driving my daughter's immediate comment was: "This reminds me of the Truman Show" (who knew how she even knew about this 1998 movie when she was born in 2007! Thank you, Netflix). When she said it and I took off my wireless centric lens, I could not help but agree with her.
To try to build her excitement, I pulled to the side of the road and I pointed out to her the 5G Innovation Hub (picture above). Her next comment after this was even more telling: "Yeah, but what does 5G really give us beyond these 'Beep' trolleys?" From the mouths of babes….(or teenagers).
To be fair, the Lake Nona development has tremendous 5G capabilities and applications which are not visible to the naked eye, especially given its embrace of the medical community.  But her observation was a fair one and one that begs the bigger question she did not ask: what does 5G mean for the average Joe?
In a recent Telecom Ramblings interview with Oracle Communications' Group Vice President of Technology Andrew De La Torre, he addressed this issue head on when asked what challenges carriers are facing when rolling out 'true 5G core networks.'  He said the following:
"First, I think a lot of [the carriers] are working through how to adapt their internal processes…   The second challenge….is how to monetize it. That is the big question in the industry at the moment.  What is the killer app?  What is it that is going to make them money on 5G? Because, frankly, if anybody thought that they were just going to build this and just be profitable on the back of it from the consumer, then they're going to be very disappointed. With the current maturation that we have in the consumer industry, there was no way that it was ever going to justify an entire new technology again."
This is a belief that AT&T has shared for a long time.  5G will be an enterprise application, not a consumer one.
Of course, these observations are not a direct comment on the Lake Nona 5G / connected city petri dish, but rather, it is the bigger question as to how 5G is being brought to the market.  There is no one killer app but many.  In this same interview De La Torre went on to say more wise words to this very point:
"I believe that maybe one of the mistakes that a lot of both industry players and spectators are making is that they're looking for the one or two or three big things.  We aren't going to have anything quite as pervasive and universal as voice or SMS or mobile internet again. …. This is going to be a long journey ….[5G] is about hundreds of thousands of different customers doing so many different things.  That is one of the things that we need to come to terms with as an industry firstly."
The hyperscale companies (including Oracle) very much understand this point.  The cloud itself does not just support ONE vertical, it works with and enables thousands (hundreds of thousands?) of verticals to become more nimble, productive and profitable. Today we find the hyperscale companies trying to pull the wireless carriers toward this understanding (worth noting that De La Torre himself was a former teleco executive at Vodafone).
But are the telecos shifting fast enough in this learning?  And do they have the people in their reins that can enable this shift?  Some would argue Charlie Ergen does, but he does not (yet) have the network to move on this.  AT&T and Verizon have the network, scale, and as many 'poker chips' [aka spectrum] as the poker master (Ergen) himself, but they need to be front footed in playing their respective 5G 'hands'.
If they don't move (fast), their 5G efforts may end in similar way to the Truman Show. Truman (and the audience) were manipulated and led to believe Truman's artificial reality, but in reality he really was caught in a big lonely soundstage. 2023 will be an important year for carriers to take tangible 5G steps on BOTH the consumer and enterprise 5G front.  The worst thing that could happen is these 5G users start quoting the last line of this seemingly very memorable 1998 movie: "Let's see what else is on".
Wishing all the Fritzsche Forum readers a wonderful holiday and some well-deserved R&R.  Bring on 2023! (We know it won't be boring…)
---
Copyright
©
2023 iGR. All Rights Reserved.