Will The Wireless Green Shoots Become Flowers or Weeds?
July 19, 2023 | Ask any of the telecos' management teams how the week of July 10th was and they may all growl at you.
If anyone has followed the news flow this week related to telecom, they will know that this was a week many telecos will want to forget.
It all began with the July 9th WSJ investigative article (America Is Wrapped in Miles of Toxic Lead Cables) related to the exposure of lead cables and the alleged environmental damages they have caused.
In the wake of this news, AT&T and Verizon were down 7% and 5% respectively for the week.  Others like Lumen and Frontier – down 15%+ and 21%+ since July 10th - also felt the pain. Wall Street analysts took these allegations quite seriously.  New Street estimates are that 30% of the current US homes (or ~ 52MM households) are currently exposed to lead casting before fiber upgrades began in 2005.  Big number.  Adding to the "fun,"  on Friday (July 14th)  the top I.I. telecom services analyst downgraded AT&T (and another came earlier this week).  It is worth noting AT&T's stock currently trades at a three-decade low.  This downgrade was due to many factors but one quote in his note ("We see the potential liability as an unquantifiable, long-term overhang for the stock, which adds to the risk premium") was a drop-the-mic moment for investors concerned about this environmental issue.
I cannot pretend to be an environmental expert and certainly have no formal legal training, so I will stay in my own lane on going down the rabbit hole of how material an issue this really is.   However, I do think we need to take a step back and consider what all this could mean for the two carriers' (which have BOTH a wireline and wireless division) cap-ex.  For companies like Lumen and Frontier, if this issue escalates they can be focused and precise in the capital direction because they only have one division to feed – wireline.  For AT&T and Verizon, it is a different discussion because they have two "children" who both need love and care (wireless and wireline).  And, like raising a family, if one "child" is having an issue, you still need to feed and nurture the other kiddos; not doing so, could have meaningful risks longer term.
What I am getting at is if this environmental issue pulls many more capital dollars toward "fixing" this wireline issue, and there is only so much money in the pot (especially when you consider dividend payments), what are the implications for longer term wireless cap-ex?
One of the themes around the Connect (X) conference in May was that there has been a lull in wireless capital spend of late.  There are many drivers of this: carriers digesting high spectrum bills, rising interest rates leading to higher cost of capital, carriers focused on fiber, questions around the 5G killer apps, etc., etc.
However, in the last few weeks (before this WSJ article dropped), we had been seeing some positive news on this front. In fact, we just wrote the following in our monthly newsletter to clients:
While the news of wireless carriers' capital pullback has dominated the news of late, there may be some green shoots emerging. As we enter the second half of 2023, there are some things happening that may drive more wireless capital deployment.  First, the FCC is set to release the second tranche of C-band frequency spectrum by December 2023 (latest).  While this is on schedule, it is worth noting this represents two years since the first batch (A Block) of C-Band spectrum was cleared. Simply put, more spectrum drives the need for more infrastructure behind it. Another cap-ex catalyst to watch for is the delivery of the dual band radio for 3.45 GHz / C-band spectrum.  This will be especially important for AT&T (who has been called out by many as the main contributor in the recent slowdown).  Recall, AT&T was the # 2 bidder in the C-Band spectrum auction (Auction 107) and # 1 bidder in 3.45GHz spectrum auction (Auction 110). The existence of this equipment will allow AT&T to deploy this spectrum in more cost effective and efficient way.  But to do so, these radios must be deployed on the infrastructure that holds it – a good thing for those who own that infrastructure.
We still believe this to be true. But one must now question how this environmental news could impact these green shoots.  Is there still going to be enough "water" (aka capital) to let them grow or are we entering a long drought period and they will never grow into the beautiful flowers they have the potential to be.
If you are a wireless infrastructure owner, this is probably the question you are (or should be) asking yourself right now.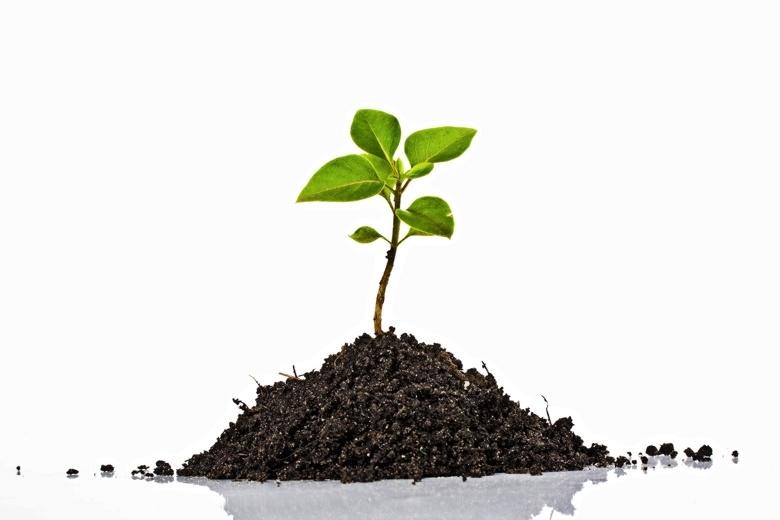 ---
Copyright
©
2023 iGR. All Rights Reserved.