Iain and Lauren's Ride across America
During July and August 2023, Iain and Lauren Gillott (father and daughter) cycled across the U.S. from Seattle, WA to Annapolis, MD.  They were self-supported, carrying all their gear on their bikes, and camping as they went.
They raised money for MD Anderson Cancer Center, an organization that has made a massive difference to their family. Over three years ago, Iain's mother was diagnosed with an aggressive form of chronic lymphocytic leukemia. Thanks to research at MD Anderson, she takes one pill every day and continues to live a normal, active life!
iGR is grateful for any donations to continue the groundbreaking research happening daily at MD Anderson. iGR covered the expenses of the trip as a sponsor, so all money raised has gone to MD Anderson.
You may scroll down to read any of the blogs that Iain wrote during the ride.
Iain has also created a PDF book that includes all of the blogs, plus an introduction, an epilogue and many additional photos. Get the book by clicking the following button. It's a big file with lots of photos, so it takes a while!
Ride across America Book
Pages: 53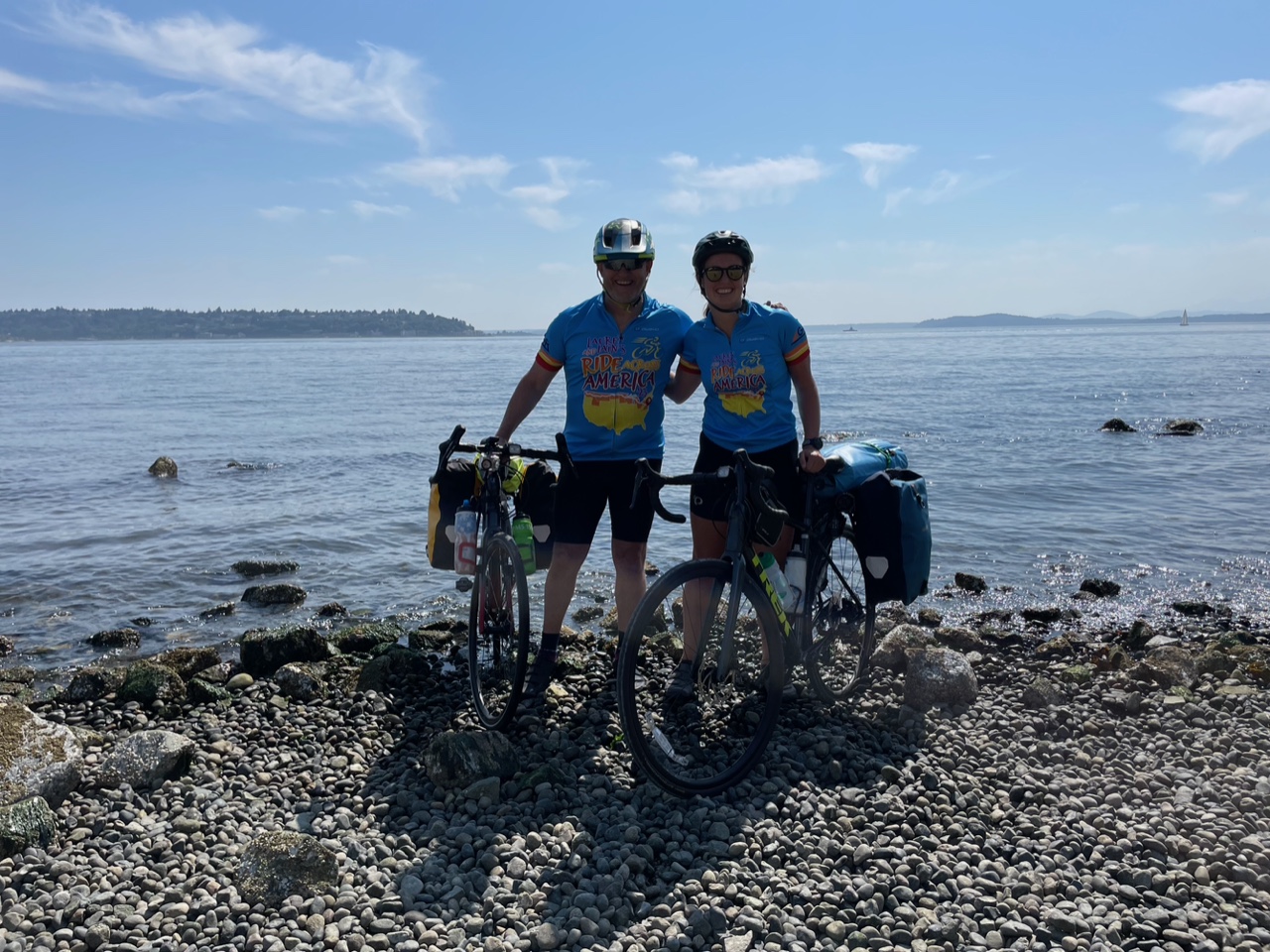 Iain and Lauren's Ride across America
Blogs
August 22, 2023

August 21, 2023

August 20, 2023

August 16, 2023

August 12, 2023

August 9, 2023

August 4, 2023

July 31, 2023

July 28, 2023

July 25, 2023

July 20, 2023

July 17, 2023

July 12, 2023

July 10, 2023

July 8, 2023

June 14, 2023

May 4, 2023

March 20, 2023
Years of collective analyst experience
+
Supported customers since 2000
+
Presentations, webinars, and conferences since 2000
More than 460 research reports, papers and webinars published since 2002. See More
Copyright
©
2023 iGR. All Rights Reserved.