Three weeks before we start pedaling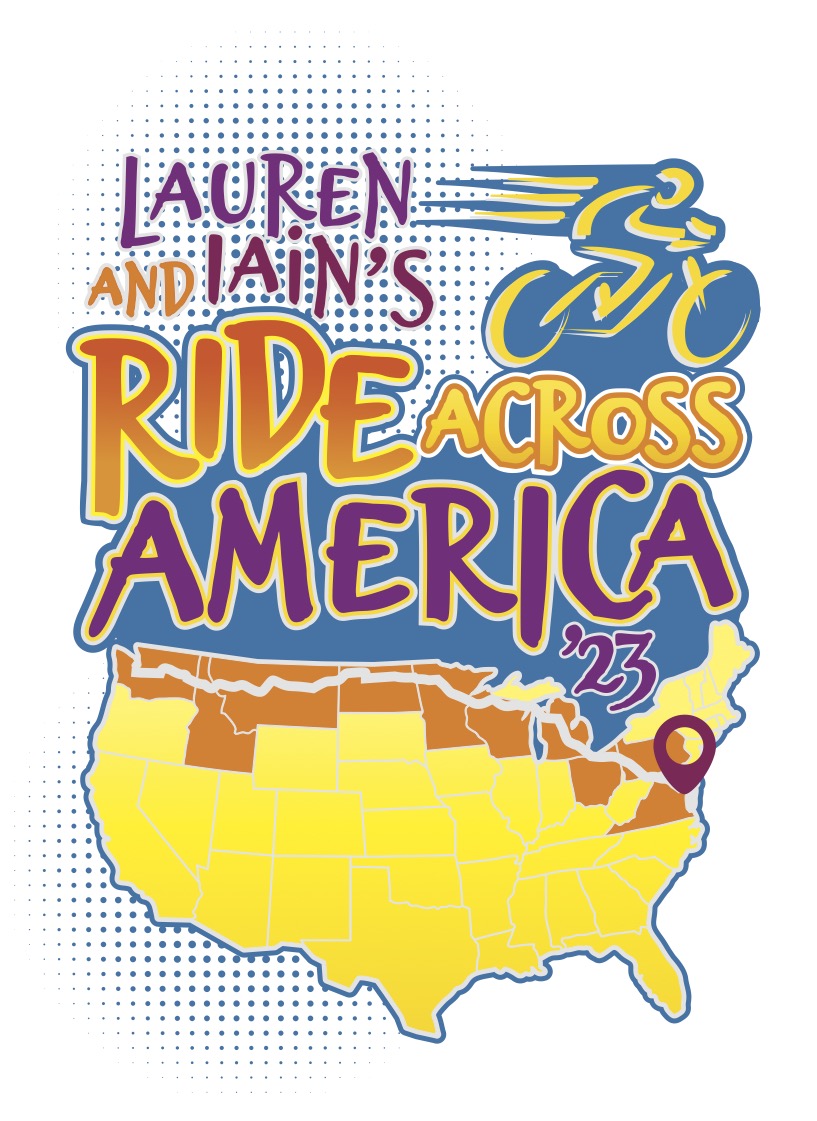 June 14, 2023 | $14,000 raised so far!!! A very big THANK YOU for all of you who have donated to MD Anderson in recognition of our ride this summer. We really appreciate the donations and the support of what we are going to do. iGR is sponsoring the ride so ALL the donations go to MD Anderson.
As you may have worked out from the title, we leave in three weeks. The plan is to fly to Seattle early on July 6th, assemble the bikes in the airport (they will be packed in boxes), see some family and then take the Amtrak up to Mount Vernon, WA. After the obligatory 'dip the wheels in the ocean', we will start riding toward the Cascades early on Friday July 7th. After that, not sure what will happen!
That will probably be the hardest part of this adventures, aside from actually riding 80+ miles per day. I am a planner, for both business and personal stuff. For iGR, I usually know what we are going to be doing in detail a few months ahead. But for this trip, I really cannot plan each day beyond saying 'ride that way'. We can have a goal of reaching a specific town or location, but any number of things could result in changing those plans - weather, mechanical issues, poor road conditions. Heck, if we had been riding on the east coast last week, the smoke from the Canadian wild fires would have severely impacted us. So this trip is going to force me to take each day as it comes, which is probably a good thing!
I got a new set of panniers and a frame bag a couple of weeks ago and had a 'practice' pack of everything I am taking on the bike. The good news is that everything fit and I still have some room left. Then I decided I should check my new lightweight, one-person tent and set it up in our living room. It is small! Sleeping in that small space (Lauren gets her own tent) for a few weeks will be interesting. This weekend, we are going to make some small pillows so at least we have somewhere comfortable to rest our heads.
We will be sending out a blog and some photos as we go along, probably every few days. And of course, we will be trying to raise more money for MD Anderson. We have had some cycling jerseys made with the design above - nice and bright (so cars can see us on the road) and also tells people what we are doing.
So, three more weeks of air conditioning, a comfy bed, daily showers and home-cooked food. Then the adventure begins!
---
More than 460 research reports, papers and webinars published since 2002. See More
Copyright
©
2023 iGR. All Rights Reserved.