Type 2 fun and the kindness of strangers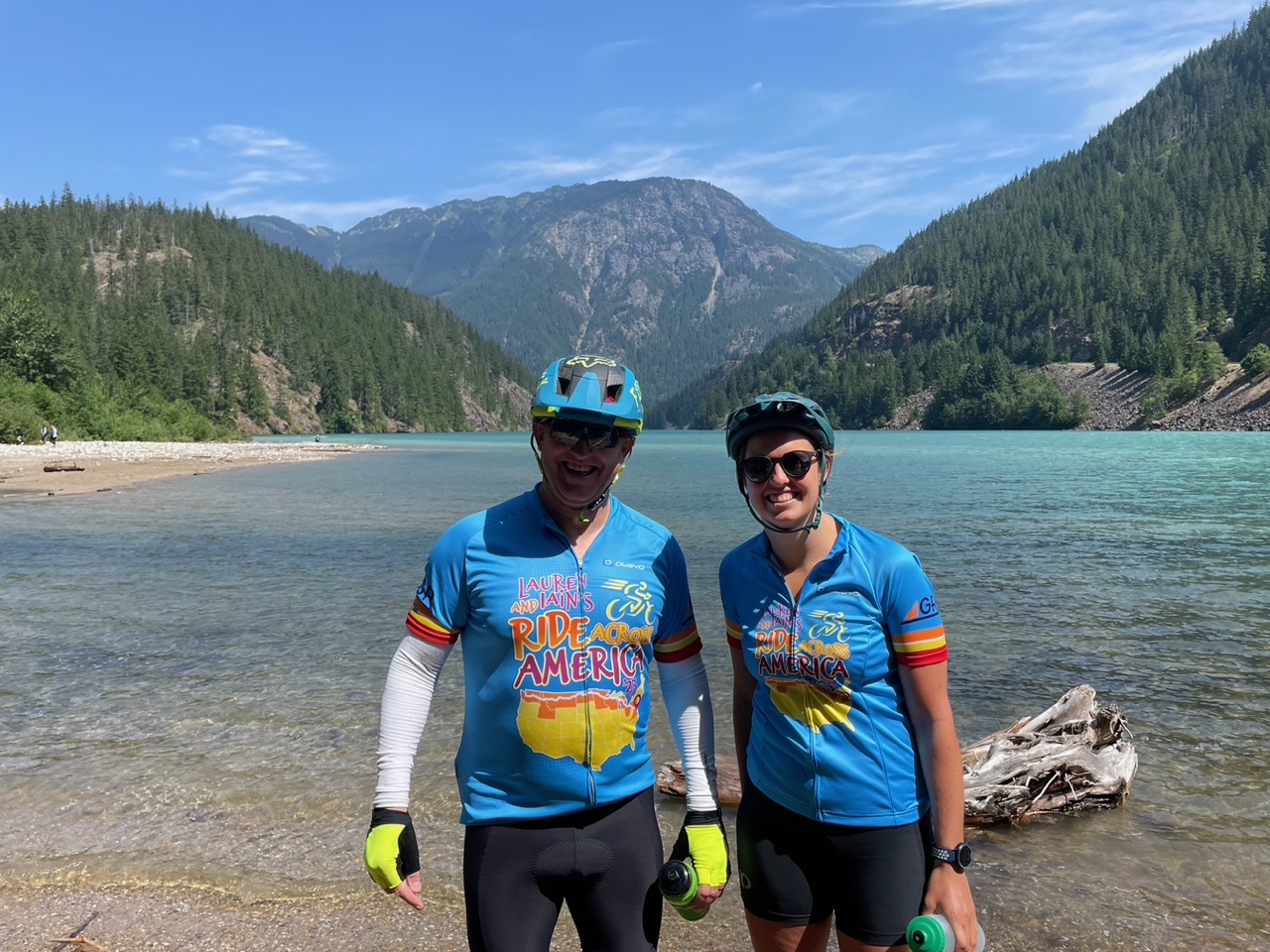 Day 2: July 8th - 76 miles
Day 3: July 9th - 56 miles
Total: 188 miles
July 10, 2023 | Before I update you on our progress, a word of thanks to all of you who have sent good wishes to me or Jenny.
OK, so there are four types of fun:
Type 1: fun to do and fun to talk about
Type 2: not fun to do but will talk about it later and look on it with good memories
Type 3: fun to do but never going to tell anyone about it:)
Type 4: not fun to do and shall never be discussed again….ever!
The last two days have been Type 2 fun – hard work, long days and not fun, but we feel accomplished.
We left Marblemount on Saturday morning and starting climbing into Cascades National Park…and kept climbing.  It was a good road, but it went up…and up….and up. We made it over Washington Pass….eventually.  The park is stunning – highly recommended.  The photo above is us at Diablo Lake.
We got to our destination (Mazama) late in the afternoon with no place to stay, no available campgrounds and very hungry.  First stop was to the local Public House. Lauren went to the bar to order food and beer and I headed for the bathroom.  By the time I got back, she had found us lodging for the night!  The guy in front of her in the line asked what we were doing. He was a cyclist who had ridden coast to coast and offered us his spare room.  We stayed a few miles from town with his family and were very comfortable. They were great hosts who were not planning our stay.
We left this morning (Sunday) and started down to Twisp and then over (another) pass (Loup Loup Pass) and into Omak. It was hot and sunny with no clouds and no trees. It was tough climbing (remember we are each carrying about 25 pounds of gear). Halfway up the climb, we were out of water, so we knocked on a door to get refills. The elderly couple, who had lost their home in one of the local forest fires and were trying to rebuild, gave us ice, water and a Gatorade each and then he (a car guy, by the way, with a 1973 Corvette 457 4-speed in the garage!) turned on the garden sprinkler so we could cool off. We got soaked!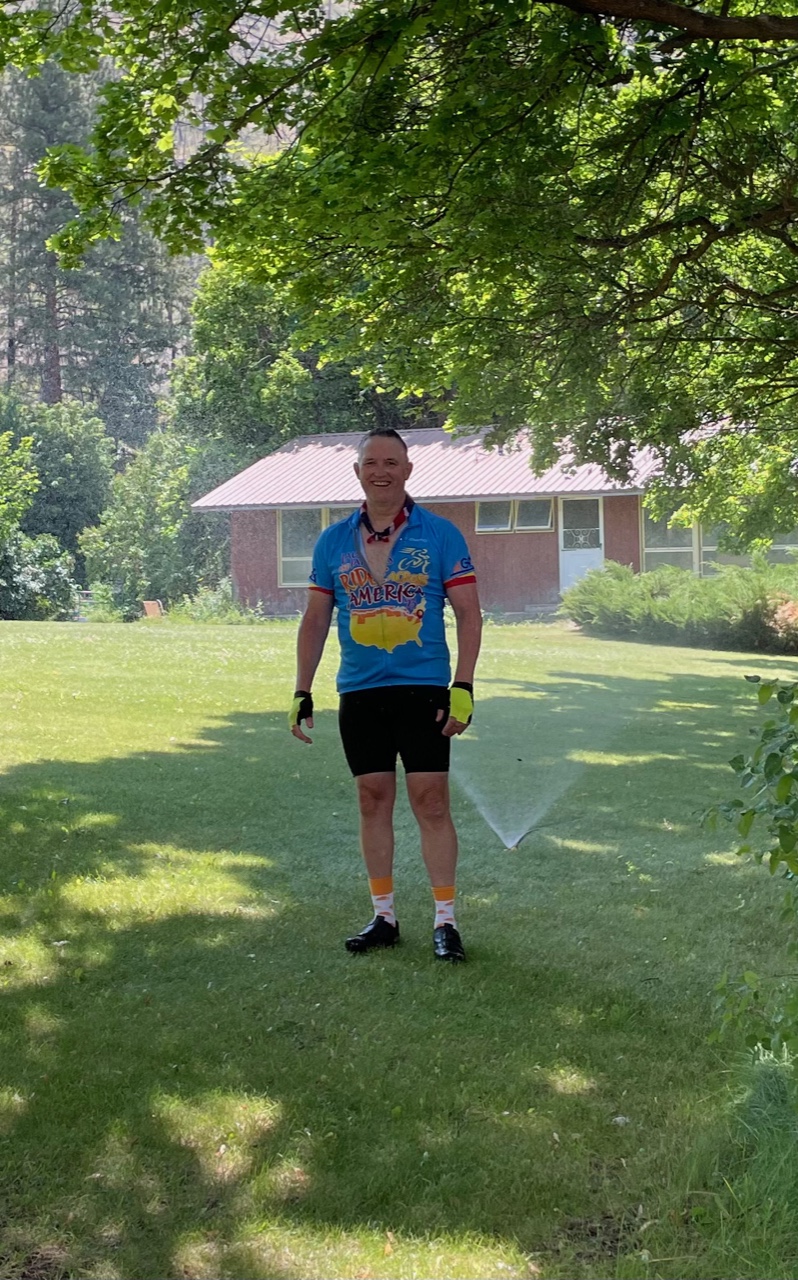 We are now at a motel in Omak. We needed AC and showers and we are about to turn in at 7pm. I am shattered.  Climbing 10,000 feet over two days with a loaded bike in the heat will do that to you.  We have two more big climbs over the next few days and then it should get easier.
---
More than 460 research reports, papers and webinars published since 2002. See More
Copyright
©
2023 iGR. All Rights Reserved.