Goodbye mountains, hello Great Plains and great winds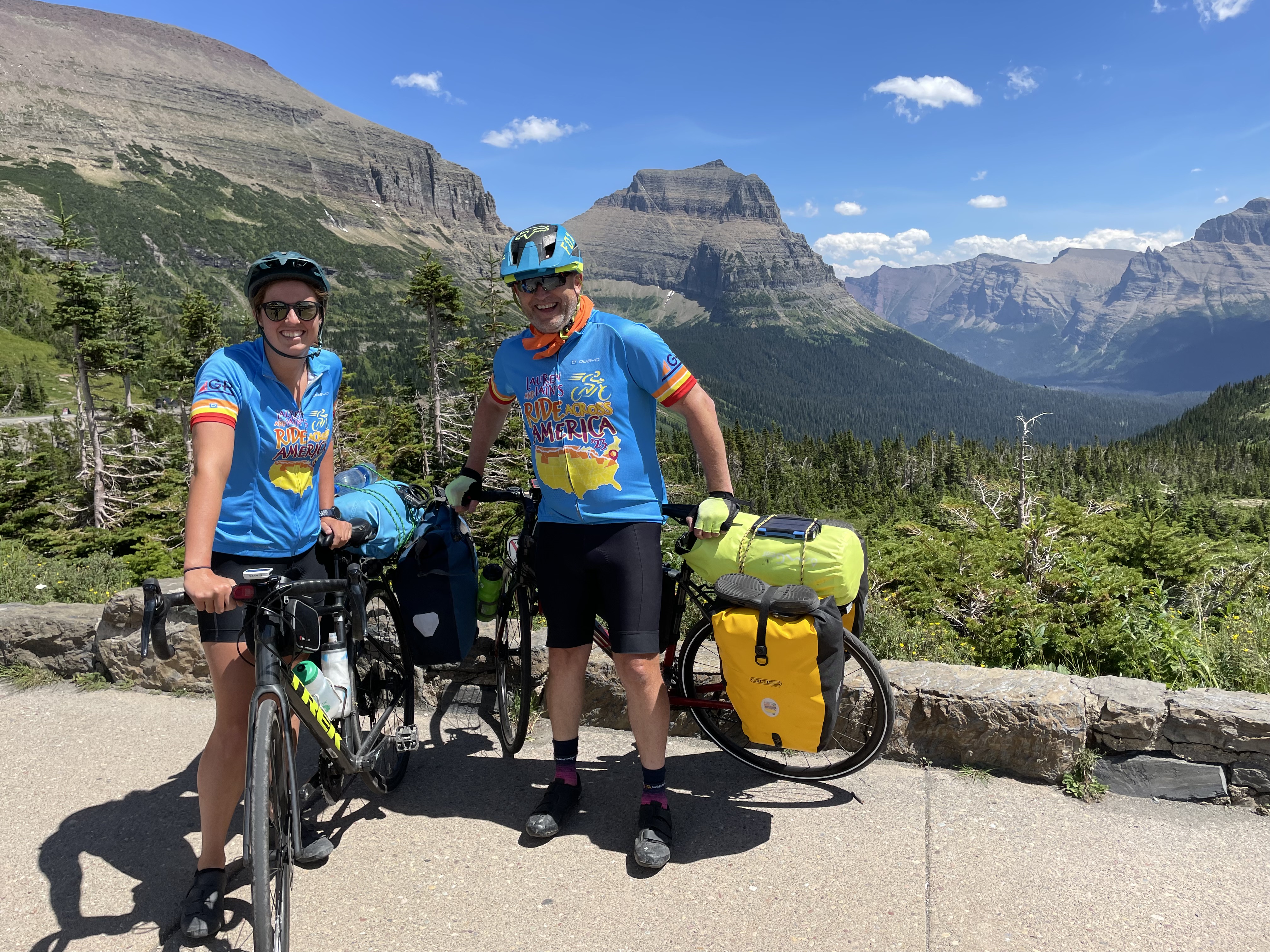 Day 11, July 17th: 57 miles
Day 12, July 18th: 76 miles
Day 13, July 19th: 87 miles
Total: 827 miles
July 20, 2023 | Well, we have crossed a threshold. We are out of the Rockies and into the Great Plains.  It looks like Dances with Wolves out here!
As we left St. Mary (by Glacier National Park - more on that in a minute) we climbed one last big pass by Divide Mountain, the name the Blackfeet give it since it divides between the plains and the mountains.
Glacier NP was fun - and unexpected.  We did not have a reservation to enter the park (needed these days after Covid and even a bicycle counts as a vehicle) but we decided to see if we could sneak in. The park rangers let us, in no questions asked.  And since we have a family National Park pass, it was free!  The plan was to just go and see Lake MacDonald but then we decided to try and get up Going to the Sun Road (look it up).  Problem was, the road is under major construction and is not rideable; they have literally turned it into a dirt road.  So we took the park shuttle up to Logan Pass (there are bike racks on the front of the buses) and then rode the 18 miles down to St. Mary on the east side of the park.
Epic ride!  We had a huge tailwind such that at one point, where there is a short climb, we were being blown UPHILL at about 18 mph. Needless to say, we went down that mountain pretty fast :-). One of my best rides ever.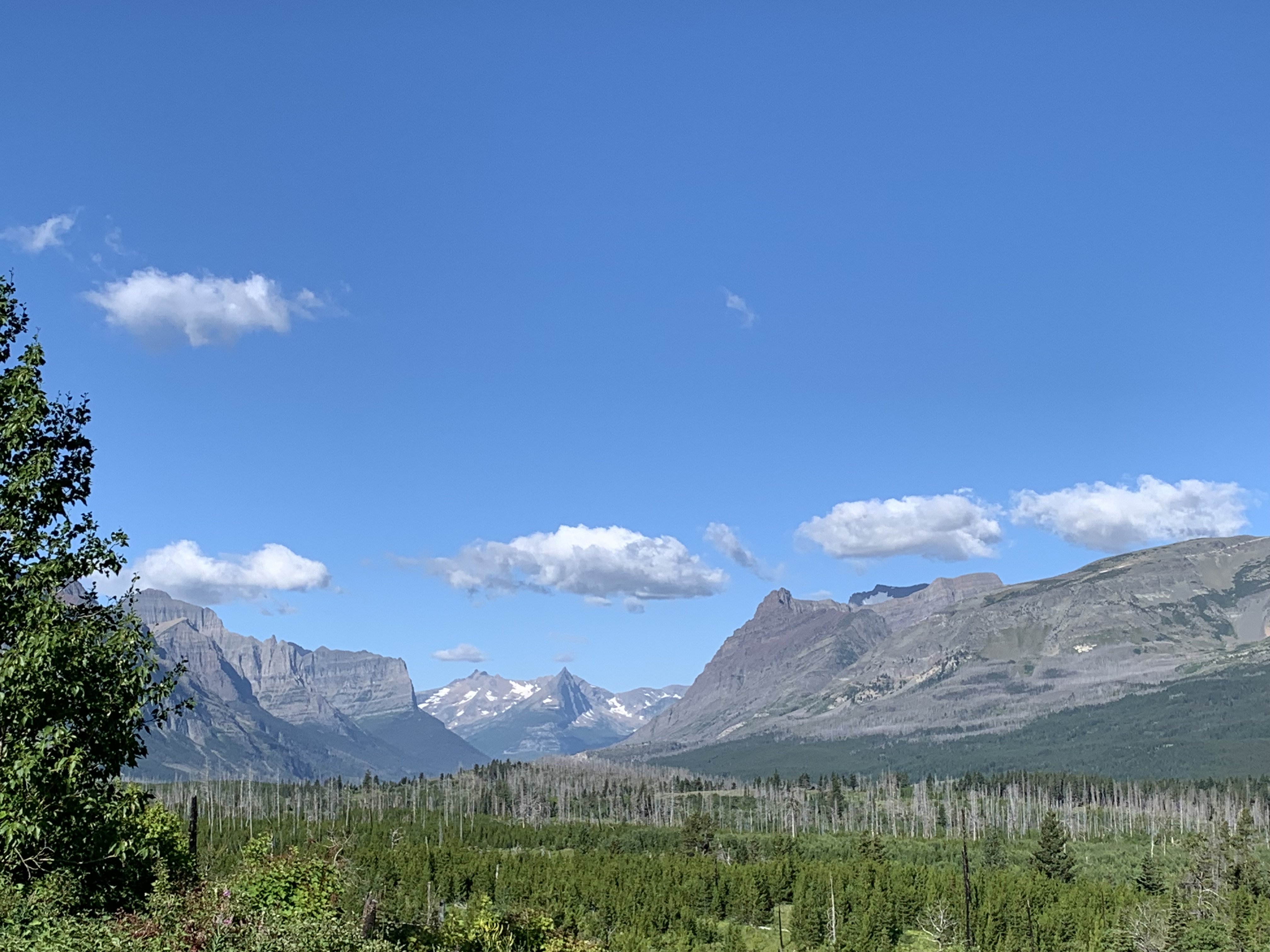 We camped in St. Mary and then yesterday enjoyed huge tailwinds into Valier where we camped again.
Today we made it to Great Falls and are in a hotel doing laundry and getting ourselves clean.  You will note from the mileage at the top of the page that today was our record - 87 miles.  The last part was tough, with a strong headwind.  But we made it.  Our average in the mountains has been over 60 miles. Hopefully, that will start increasing now that we are in the plains.
One final story: yesterday, as we were descending from Divide Mountain, we saw a herd of wild stallions at the side of the road.  Much of the land around here is open range, so it is not unusual to see a few cows grazing at the side of the highway.  But this was a herd of 20 - 30 horses.  They were very skittish as the bikes went past but did not come into the road.  Unfortunately, I was doing about 25 mph downhill at the time and so did not get a photo. 
The next few days are more of the same - rolling plains, big skies, sunshine and ever changing winds.  Now all we need to see is a tatanka :-)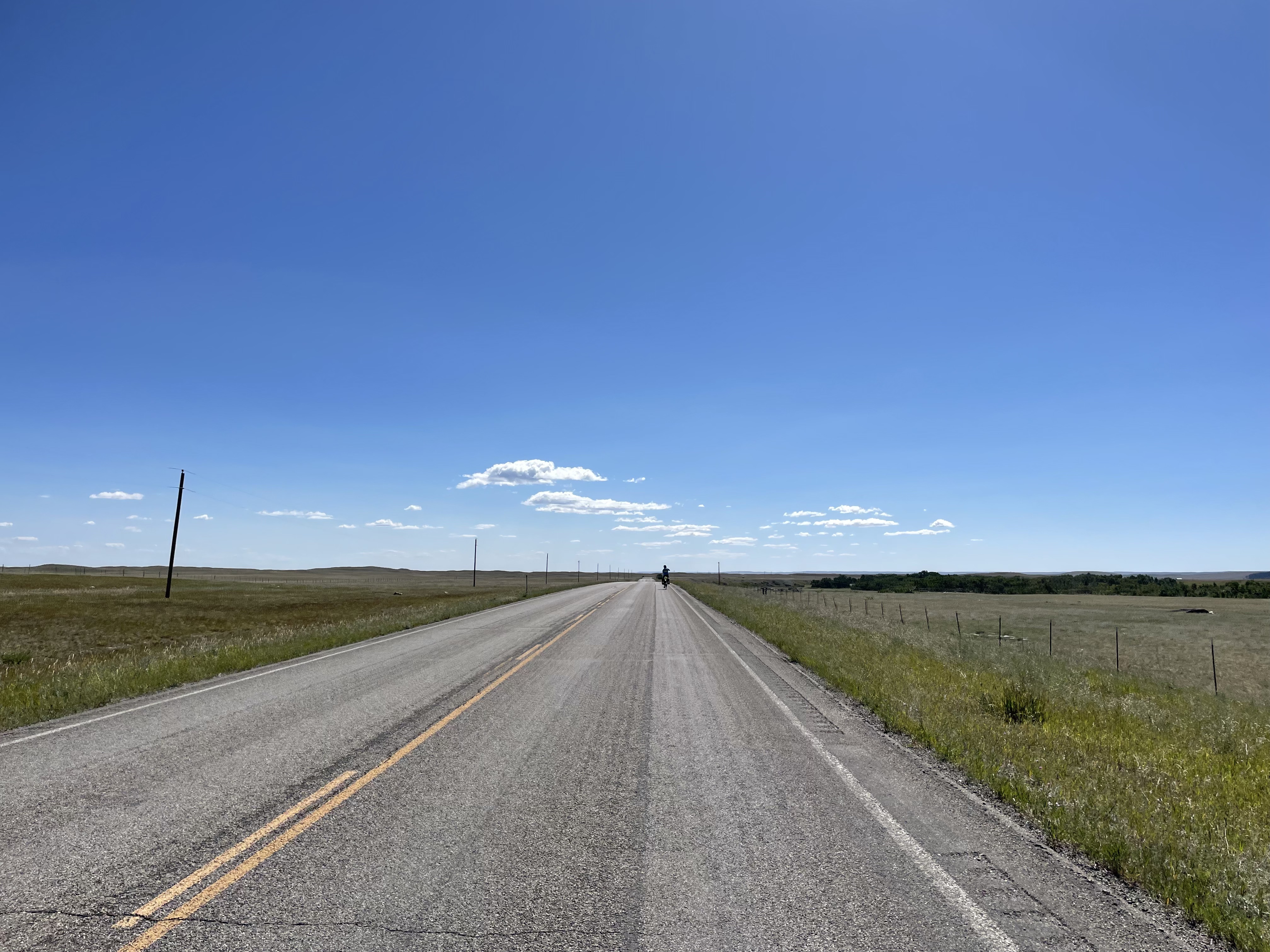 ---
More than 460 research reports, papers and webinars published since 2002. See More
Copyright
©
2023 iGR. All Rights Reserved.